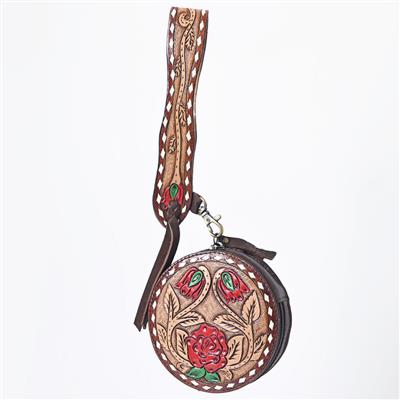 American Darling Wristlet ADBGF135J
Regular price
$105.00
Sale price
$72.60
Save $32.40
---
Tooled and painted Leather is a vegetable tanned Cowhide Leather with nature-inspired engravings.Genuine Full Grain Leather is used for the bag. It's a Soft and supple leather that ages beautifully as it wears.The shoulder straps are adjustable and made of 100% genuine Full grain leather.YKK well known long lasting and durable zipper closures ensure security of your essentials.
Items in stock usually arrive in approximately 2 weeks. Pre-order items can take up to 12 weeks. Girlfriend tip: Due to the nature of the tiny batches A.D. is famous for. Sometimes, pre-order is the only way you can the one you want.
We want to hear from you! So feel free to call, text, email, or fill out the form below with any questions or comments you have.
Visit us: Showplace Market 2001 S Broadway, Moore OK 73160
Call or Text:  405-590-6335
Email:  ContactUs@prairiespirittradingpost.com
Visit our Outlet Offices 927 N Flood Ave #103 Norman, OK 73069
Call or Text:  405-590-6335
Email:  ContactUs@prairiespirittradingpost.com